Fresh Groceries Online in Klang Valley
April 9, 2020
Hello everyone, it's been a while… I hope all of you and your family are all safe and well. I am definitely having a hard time coping between working from home and cooking. The toughest part is getting fresh groceries as the queue is really long. It took me a minimum of 1 hour to shop in AEON. For the past two weeks I have been searching high and low for Fresh Groceries Online in Klang Valley and thanks to fellow friends and my mum I finally able to gather a group of Online/ FB/ WA Fresh Groceries in Klang Valley. Since many of you have been asking me for the contacts I decided to list it all here for your easy reference. Since I stayed in Cheras, I begin the list with Cheras and for areas in PJ, Subang or KL will be at the bottom so you can scroll down to look for those who service your area.
CHERAS
Chicken ( Normally Sold in Morning Market)
This uncle is my go-to for chicken even before MCO. His chicken is fresh and always cut to my preference. I can be picky on my chicken cuts as I cook both Chinese & Western style as well.
Contact: 0162809133
Location: Nearby Taman Bukit Segar (should service area within 5KM)
Pork ( Normally Sold in Morning Market)
This aunty is super friendly and very good service. I was looking for a specific cut for my Korean BBQ at home, she really tries her best to accommodate even though she doesn't have a machine. This one you have to go to her house to collect, no delivery. After my husband collects and brings home, aunty still WA me to check if the meat cut correctly. Their price is also very affordable only RM18/kg for pork shoulder. One con though they do not sell pork slice for steamboat.
Contact: 0126916190
Location: Near Belakong Area (Opposite Taming Jaya)
Pork (Tommy)
This uncle I have never buy from him before. I was about to but then I found another better source which I will share below. Continue reading. Anyway this one, he sells pork slice and his price is slightly more expensive. He does provide free delivery for RM150 purchase and above otherwise RM10 within 10km distance, if further distance additional delivery charges apply.
Contact: 01128004820
Location: Mahkota Cheras & Taman Segar
Vegetables, Fruits, Seafood, Fish, Chicken & Pork from Morning Market 
This family has a vegetable business in Sg Chua Kajang morning market. So if you buy vegetables from them they can help you to buy fruits, seafood, fish, chicken & pork from the morning market they operate. They provide free delivery for purchase RM 50 and above within 10 km distance. This is by far my favorite as I can get almost everything from one source. However, for chicken, I still prefer the earlier source because that uncle removes skin & fats from the chicken breast. Not really a big problem just took some extra time. Also for pork slice, I prefer to get from this uncle because his price a bit cheaper compare to Tommy. This uncle does not charge any commission on the things he helps you to buy. I even bought beancurd skin and cooking wine. Below are some photos of my purchase and price. You can see it for yourself.
Contact: 0129580192
Location: Kajang
Fruits (Jimmy from Farm)
I got this contact from my mum. I have not bought from him yet but I intend to soon. He sells various fruit and delivery to many places in Cheras for RM 5 -10 depending on distance.
Contact: 0167138226
Location: They deliver to various Taman in Cheras
CHERAS/ PUCHONG/ PJ/ SUBANG/ PUTRAJAYA
Vegetables & Fruits
This is also another vegetable & fruits source. Also have not buy from her before.You can check out her FB for more info.
Contact: Facebook Link
Location: They deliver to various areas 
For below list I got it from FB user from Daily Home Cooked Meal group in FB, so I have not buy from them before. You may and comment below if it's good 🙂
Vegetables, Egg, Seafood, Halal Dimsum / AnXin Pork / Frozen Seafood, Homemade Healthy Bread
Contact: 0126579667
Location: PJ (within 20km from Sea Park)
Fresh Pork, Fresh Chicken, Egg, Bacon, Fresh Fruit & Frozen Seafood
Contact: 019- 263 6330 (whatapps)
Location: Puchong, Bukit Jalil, Ara Damansara, Sri Petaling, Serdang, Cyberjaya, Subang Jaya, Putrajaya
KLANG VALLEY
Seafood
Location: Klang Valley
Contact no/ link: 013-4332883/ www.fishforit.com.my 
Fresh Vegetable & Kampung Chicken
Location: Klang Valley
Contact: Cole 012 2279290
https://api.whatsapp.com/send?phone=+60122279290
Frozen Seafood
I got this from a friend, there's a lot of seafood they supplies. I intend to buy the Asari Clams.
I hope the above list of Fresh Groceries Online in Klang Valley helps you during this MCO. Stay Safe everyone. Signing off.
You May Also Like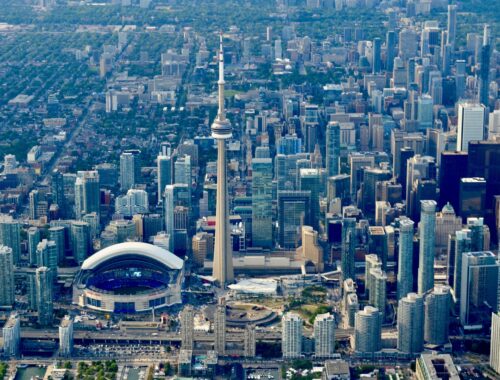 June 18, 2022
March 12, 2018
January 16, 2022