Travel Singapore in 2.5 Hours from Kuala Lumpur via KTX
September 8, 2017
I was in shock when the staff in the Korean Train Express (KTX) showroom told me that with this high speed train we can all travel to Singapore in 2.5 hours time. Wow I am amazed. I can attend meeting in Singapore without the need to stay a night there. Day trip is finally not so exhausting.
Have you visited the Korean Train Express (KTX) showroom in KL Sentral? If you have not I really recommend you to go and have alook. Especially the 4D train simulator it's really fun to try that!
The KTX is so advance that not only travel in high speed but it is able to sense all sort of incoming danger like landslide or other natural disaster. The KTX is equipped with outstanding features in terms of passenger comfort and safety that can cope with any emergency situation.
KTX Main Safety feature:
Threefold Braking System –  Securing unfailing braking performance

Shock Absorbing Device – Absorbing impact in case of head-on collision

Driver Monitoring System – Automatically stopping train when driver is unable to operate

Bogie Safety Detection System – Talking safety measures in case of detecting abnormal vibration at bogie
For example when there is a land slide, as soon as the train detected the danger it will immediately stop the train to avoid hitting into the rocks sliding down.
KTX has over 100 years of railway history in Korea started with opening of Gyeongin Line in 1899. KTX has recorder ZERO Accident so far which is really impressive. I am really excited for this train to be completed as not only I can go Singapore in day trip, going to Malacca takes less than 1 hour now…. Satay Celop for dinner is not a problem anymore hahaha.
Korea is now busy in preparation for the Olympic Winter Games (PyeongChang 2018. In conjunction with this, Korea is building a new line which is the 5th one, Gangneung Line connecting to the East Coast of Korea. This line will start to operate in Dec 2017.
There are 4 existing train line in Korea:
Gyeongbu Line
Honam Line
Jeolla Line
Gyeongjeon Line
Gangneung Line (NEW, operating in Dec 2017)
Each of this line is connected to some of the famous tourist spot in Korea. For example Busan can be reach via Gyeongjeon Line.
Jeonju Hanok Village the beautiful traditional cultural Heritage can be reach via Jeolla Line.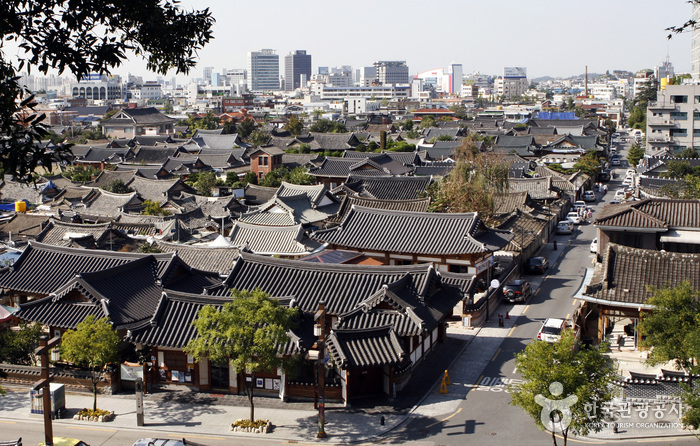 It's convenient to travel around Korea via KTX where you can purchase the Korail Pass. It has various type to choose from like Normal Pass, Flexible Pass, Saver Pass & Youth Pass too. For those who travelling to Korea, you can redeem a discount booklet which also entitled you to 30% discount on the KTX ticket. Some other discount includes:
10% OFF on K-Shuttle Tour Bus programs

40% OFF on all seats at JUMP Show

40% OFF on S-seat at Nanta Show

30% OFF on Pangshow! PangPang Cruise admission

FREE ride on Incheon City Tour bus
For other discount included in the booklet and terms & condition please visit KTO website.
To redeem the booklet all you have to do is fill up the online form and also a short survey and once the booklet is ready for collection you can collect it either from Korea PLaza or Korea Train eXpress (KTX) Exhibition Hall (max 15 booklets per redemption). You can also redeem for your friend, checkout KTO website for more info.
KTO is also organizing contest with attractive prizes. You might be in the running to win a pair of flight ticket to Korea.
For full contest info please checkout this website. I can't wait to visit Korea again!! Really miss the food and beautiful scenery there.
If you are visiting Korea soon have fun and enjoy your trip ya? Till me next post!
You May Also Like
March 17, 2016
June 21, 2017
September 18, 2018