DIY garden Wedding Decoration
February 23, 2016
Hey yall…. I know some of you have seen most of what I am going to share today if you are my instagram follower or friend in my FB…. I'm not sure how you feel about all those decorations in my wedding but me and Thomas love everythings to the bits…. Most of the item ideas came from me and some for my Maid of Honour Soo Yin (love you long time).
I choose all the design and colour scheme and asked my bridemaids to help me out on making these decors (like cutting and pasting) I wouldn't say it is hard but it sure need a lot of time and effort making every single things…. So I would not recommending you to DIY if you have limited time.. I started my wedding planning about 1.5 years (including choosing wedding gown and also choosing wedding dinner location) ahead and if you plan to DIY then please starts early ya…
So let's start with our first kiss picture after being pronouced as husband and wife… Yes we are married now!woohoo…
My wedding is separated into two area, the ROM & also dinner area. Now let's begin with the decors I did for my ROM areas first.. and if you want to know a brief on how to make this decoration checkout my video on this ya…
This rose petals wedding aisle runway took 4 of us to complete it in 6 hours… We stick each petals one by one on to the white cloth ….
Suposingly to have some petals on top of the table but because the wind is too strong we took it away… Those boxes below those flower pot were mooncake box. I use floral wrapping paper to wrap it around to suit the theme..
Look how beautiful it turns out when guest looking at the album..It just look beautiful…
This is the wooden pallet that I ask Thomas to get and we just buy those hanging photo album from MR DIY and hang it on the pallet… I plan to reuse these photo frame to decor my home later hehehe…
This direction sign was solely my idea… I have no idea where it came from… just popped out of my brains hahahha….If I have more moneys I would buy a nicer pot but I do not want to waste more money so I thought this will do… I ask my dad to grow these little leaves for me so I can insert the wood in the center… I have no idea who stole away the 'L' letter, when I walk pass it was still there….this is the only photos I got from my photographer lol…
Now let's move to the dinner area..
I recall we spend days to looking for candelabra and most are very costly (about RM100 each minimum depend on sizes (buy online) and if want to buy locally minimum will be RM200).. We got this one at only RM110 for two…but it's not very big….. We got it from Taobao and I do not know any mandarin so it's really hard to browse but thank god I found a really reliable agent with fast response…He help me to settle all purchase including shipping…
As for door gift, I got it from a Malay doorgift seller we found online…. Sorry to said so, these Malay seller including my venue person in charge they do not know what is pastel colour or what is light colour….. I ask for baby blue they gave me sky blue…but thank god my coloured salt matches it as I did not mixed with more salt for lighter colour…… So yeah it look matching and very lovely…
The table number were made by me and the Instagram tag as well…. I really really love the table numberss… It look so sweet and pastel too….. I am in love with it really…
The next one is one of my favourite….. It just look so so beautiful and the lilac colour is a perfection… I am beyond word when I complete the whole wreath for the Bride & Groom chair…
You May Also Like
August 24, 2016
November 5, 2018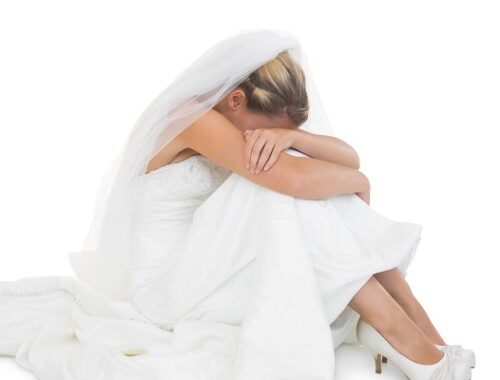 January 17, 2022