Loreal Colour For Life Fund Raising Campaign Malaysian Aids Foundation (MAF)
September 16, 2013
October will be a very meaningful month for me, my blog, all women worldwide and also all children infected and affected by HIV. I always love to do something to give back to the society especially these children are so adorable and I would love to be a part of this campaign to raise avenue to make these children life filled with colours.
This year L'Oreal will be taking lead in running this Colour For Life campaign with objective to ignite the hairdressing industry and providing our salon partners the opportunity to be a part of a worthy cause. I believe no matter which industry we are in, who we are, where we come from, each of us can make a difference in the lives of these children.
"Each of US Can Make A Difference."
I was impressed with the effort LÓreal has out to partnered with 5 renowned designers, each a maestro in their own craft and to design an artwork each for the campaign.
Mr Heng Thang Yih, General Manager, Professional Products Division, L'Oreal Malaysia said,
" It is so wonderful to work with people who are always willing to do their part for a worthy cause especially for the children. We are indeed honoured to have the opportunity to collaborate with Datuk Professor (Dr) Jimmy Choo Yeang Keat OBE, Royal Selangor, Tom Abang Saufi, Eric Choong & Winnie Sin. At the same time, we would also like to unite our salon partners and work together with them towards a charitable cause by providing an avenue for them to add colours and make a difference in the lives of the children."
Each designer has come up with their own T-Shirt design and it will be worn by 26 renowned personalities such as Datin Paduka Marina Mahathir, Dato Ruby Khong, Deborah Henry, Carmen Soo, Fahrin Ahmad, Mizz Nina, Deanna Yusoff, Yeo Yan Yan, Jack Lim, Gillian Hung and many more who are maestros in their chosen path of life and also people who is very charitable and willing to do their part for the children despite their success and busy schedules.
Isn't the T-Shirt pretty?? Which is you favourite?? I like Winnie Sin & Tom Abang Saufi design, what about you? But they are not selling the T-shirt for fund raising instead they have replicate this exquisite design into a limited edition recycle bag at only RM 25.00. Now this is your chance to be part of this. You can purchase this bag at the salon near you, just need to spot the Colour For Life poster for participating salon.
The bag is made of very tough fabric and the handle is very comfortable even when I am carrying heavy stuff!
September Limited Edition Bag designed by Tom Abang Saufi
Don't the bag look good on me?
Me and the L'Oreal limited edition bag
In addition, you can also help raise more fund by joining the grand finale Charity Hair Cut Drive on the 21st October (2.00pm-9.00pm) & 22nd October 2013 (10.00am-9.00pm) at the main concourse Mid Valley Megamall. Midvalley is the venue sponsor for this meaningful event. LÓreal professional hair stylists will cut the hair for the public for only RM20.00. For RM 20.00 you get a hair cut and help raise fund for Malaysia Aids Foundation I don't see any reason to not be apart of this! So mark you calendar and be sure to be at Midvalley this coming 21st & 22nd October.
Let us all make a difference this October!!!!!!!
You May Also Like
June 7, 2018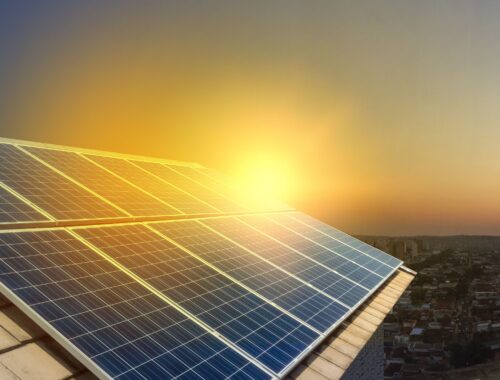 April 12, 2022
October 13, 2017