Relax, You Don't Have To Plan Alone
September 19, 2019
For a lot of brides-to-be, the excitement and joy of the wedding can be crushed under a ton of stress. Planning your wedding ceremony and reception can be tough. There is so much to do and so much to think about that you might genuinely feel like you're drowning in a sea of details, suppliers, information, and schedules. 
But don't let it get you down. Of course, planning can be hugely stressful. After all, there is so much to coordinate! But approach the preparations with a grateful mindset. Be thankful for the opportunity to throw a party with the people you love. You and your partner can learn to laugh off obstacles along the way and take things easy. More importantly, you don't have to handle all the elements of the preparations alone. You can surround yourself with trustworthy allies. 
Trust your photographer to capture all the emotions
You may not pay attention to the camera on your big day, but you certainly want to make sure you've got plenty of memories. That's why it's essential to work closely with your photographer. The team at Bryce Noone Photography always recommends spending time with your photographer before the wedding to discuss your expectations. Additionally, it's a good idea to invite your photographer to the rehearsal and keep him in the loop of the venue decor and schedule, as the setting can affect the pictures dramatically. 
Your maid of honor has got your back
Every bride needs a maid of honor. She will act as the head of planning when you're lost and confused. Indeed, the maid of honor is the first person to be informed about your engagement.In other words, she's with you every step of the way since the beginning. Therefore, she not only understands your tastes and desires, but she can help you to sort out your looks, venue decor, and overall ambiance. As a result, she's most likely to be able to step in to organize your big day when the stress is crushing you. 
Leave the suppliers management to a pro
Ultimately, if you're planning a big wedding with a lot of guests, it's best to entrust all the preps to an experienced planner, who can not only get that ideal wedding cake for you but also secure the best prices from her suppliers. Wedding planners might seem like a high cost, but they can save you a lot of troubles and emotional bridezilla moments along the way! 
Help, I'm going to be late! 
It's not uncommon for the bride to arrive a little late at the ceremony or the reception. Don't worry about it. Whether you're struggling to get your hair to stay in a sophisticated bun or you need to get changed into your reception outfit, you've got a lot of people who can make sure your guests won't get bored in your absence. For instance, your marriage officiant is typically used to handle delays and keep the guests under control. As for the reception venue, you can be sure that welcome drinks and a live band can work wonders! 
Your wedding day is one of the most beautiful and emotional days of your life. Enjoy it as best as you can. Fill it with love and laughter, while your allies give you the support you need to get ready. 
You May Also Like
November 13, 2017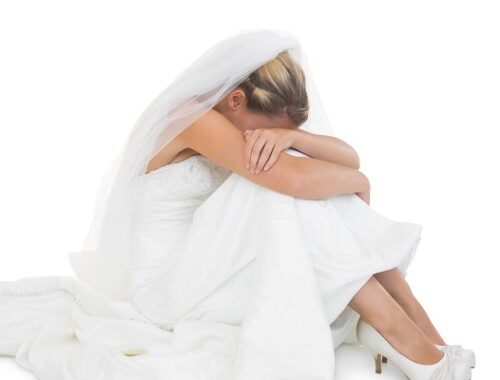 January 17, 2022
January 31, 2018