Finding Those Hidden Gems In The USA
December 1, 2017
Everyone likes a bit of travel: fresh, new sights, people to meet, food to try, and the ability to be as free as a bird away from your usual life. One place that is good for this kind of visit is America. The United States is one of the biggest countries in the world, and that means there's plenty of offer for people to take a look at. However, away from the bustling crowds and oft cited tourist spots, there's plenty of hidden gems to find and indulge in. Here's a few for your consideration when you're planning your next vacation away.
The Horseshoe Bend in Arizona
If you're desperate to see the Grand Canyon, make sure you pop this destination on your list as well. It's north of the main event, and is missed by a lot of people who believe the canyon is all that's on offer out here in the desert.
There's a 1000 foot drop in, and makes for a good photoshop picture to scare your parents with! The Colorado river runs round the oddly shaped canyon and makes for the view of a lifetime if you take the time. It can be reached by car or hike, and is about 4 miles away from the nearby town of Page. Be careful on your walk around, as the place can get a bit crowded and there's no railings to keep people away from the edge.
Visit Weaverville in California
With a population of 3,600 people back in 2010, this quaint town is a good place for tourists to set down their travelling routes and take a look at what a local level historic area has to offer. It's a town based on Wild West history, with an extremely tolerant past unusual of its time, and thus it's a great place to meet all kinds of people.
There's plenty of seasonal activities on offer for the winter, with an old fashioned Christmas in mind for the citizens and tourists alike. Plenty of traditional services are on offer, with carol singer, markets, and museum openings all part of the festivities. It's a good picturesque view of small town life for everyone!
The Rocky Mountain National Park
In Colorado, the Rocky Mountain National Park is the best place to catch views, wicked wildlife, and your breath after cresting the mountain. There's so much history on offer here, from ancient trails, endangered species, and back cabins built by American settlers in the early 20th century; have a taste of the past whilst being surrounded by nature.
If you need a place to crash after the amount of hiking, which whilst beautiful and healthy, is extremely tiring, book in at the Leland House and Rochester Hotel for a luxurious and historic spot downtown that offers a good day trip there and back.
Of course there's plenty of places to discover worldwide, but a lot of natural formations in the West should be next on your list to stop off at!
You May Also Like
November 28, 2016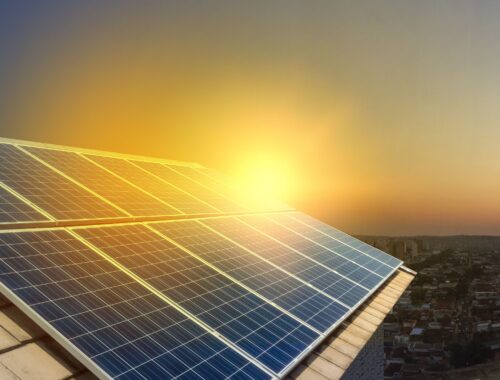 April 12, 2022