myBurger Lab Revisit
November 21, 2013
Finally after a year I finally decided to revisit
my Burger Lab
them regardless of the queue. Since Soo Yin manage to spare sometime and I finished my work early so we both decided to visit My Burger Lab. I arrived first and queue was short!! Thank God!!
However, the restaurant still packed…There isn't any empty table and I have to wait few minutes before I get my table.
Saw this very creative burger name "Popeye the Sailorman" reminds me of one of my childhood favorite character!! I remember watching Popeye eating spinach and his muscles grow and he technically become 10 times stronger than before…

Well that don't happen in real doesn't matter you ate a whole can of spinach or even eating this "Popeye the Sailorman" Burger. So the key ingredient of this burger is definitely the spinach where both me and Soo Yin had good time chewing it and not to forget Popeye's lover the creamy olive oil. Beside spinach, the burger consist of beef patties, mashed spinach, lettuce, cherry tomato and egg yolk all sandwiched between a soft charcoal bun. The idea of using peppery citrus mayo sound creative but in actual I can't really taste the citrus…The pepper kinda like masked the citrus flavor.
Overall the beef patty was juicy and tender and compare to my last visit, it's not salty and has a consistent flavor but no more crusty layer. I would say it fare quite good and it will be better if the egg yolk wasn't that cooked probably can consider leaving yolk core raw about 70% cooked….
I ordered Sloppy Bella for Soo Yin and it was unexpectedly good..The spiciness of the sloppy joe sauce of minced chicken explode on first bite!!
The spiciness amazingly spiced up my taste bud and it goes really well with the fried Portobello mushroom. The Portobello has a crispy layer while internally the mushroom is still smooth and moist! Each bite is awesome!!!
I think My Burger Lab has improved a lot especially on the beef patty. My last visit it was rather salty but this time they nailed it. The charcoal bun also much more softer compare to my first visit and I love it now!! I know many people loved My Burger Lab fries but that day, the skin was rather thick and keep chewing the potato skin which quite hard to swallow down. Beside the skin, the fries is all good…
The burgers and all is delicious but the fact that I need to queue for hour to get this burger on normal peak hour will definitely kill my crave for burger. Now they have more staff to help direct diner to the tables which I think is very good. One set back is I don't really like the idea of dining in a small table with stranger literally just besides me…..There's no privacy at all…. Well that aside the burger is really good..I will return but will not be during peak hours.
Beside here is the latest menu if any of you would like to know if there is any new burger created! As far as I know Popeye the Sailorman, Sloppy Bella & Waterbaloon are new ones.
So if you want to skip the queue come on weekday before 6pm or at least before 630pm…. Not sure the queue at their new outlet in OUG… I hope it's not too bad! Did you visited the new myBurger Lab outlet recently?? Tell me all about it!!
No. 14, Jalan 21/22 Seapark
Operating Hours 5.00 p.m – 10.30 p.m
You May Also Like
November 5, 2018
January 5, 2013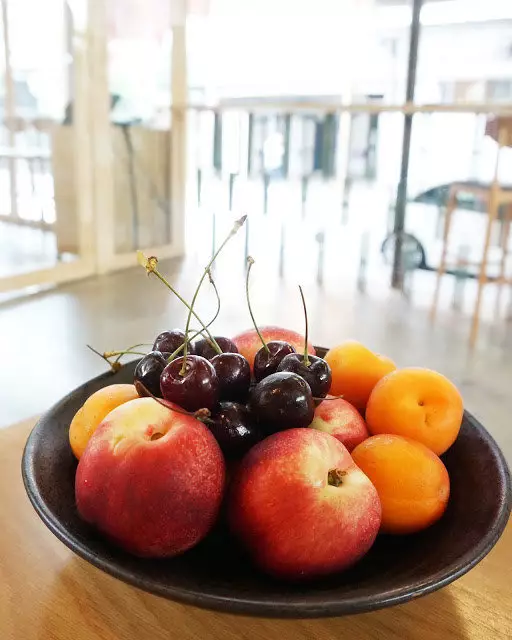 February 15, 2017