Sek Yuen @ Pudu + Hui Lau Shan @ Pavilion
August 5, 2013
My Last Saturday was a whole day of fun! It begin in the early morning where I get to attend Aveda Workshop organized by Fiona from Street-love.net. I'm not gonna talk about that in this post!
In the evening, I bring mum for a dinner as it was her birthday. We were supposed to go another restaurant but end up it was fully booked…So mum suggested to visit Sek Yuen. Sek Yuen nestled along the busy street of Pudu where I used to walk pass during my schooling time…
This restaurant have been around for 65 years and their chef has been around since the day of opening till now. Irony that mum told me she got married to dad and host their wedding reception dinner in this Restaurant. Dinning in this restaurant will definitely bring ones travelled back to 1990s era where furniture filled with old wooden table and chair, metal stand fan, black and white picture frames and metal plates with dent and scratches after decades of usage. It sure bring good memory especially for elder generation.
Family having dinner at Sek Yuen…
Mum was rather simple on birthday celebration no big dish nor big seafood. It's like another family dinner to be honest. We order a total of four dishes. First to arrive was Braised Bean Curd with Luffa Gourd (Seng Kua Tofu) . The bean curd was fried to crispy, the batter was appropriately prep with flavour. We love the bean curd to be smoother and less porous in texture. The accompanying Luffa Gourd is smooth and chewy…Just the way I love it…This is the main ingredient that give the bean curd a hint of sweetness…
Always vegetables will be on our must have in our 'To Order' List. This time we order Stir Fried Chinese Lettuce (Yau Mak) with Garlic. Crunchy and sweet just good to go with my white rice.
Stir Fried Chinese Lettuce (Yau Mak) with Garlic
We decided to go for a yam affair which we ordered Yam Ring Treasures. The mashed yam is made into a ring and deep fried till golden brown. Then the centre of the yam ring will be filled with various type of meats, vegetables and other condiments. It really depend on the restaurant itself on what to put in the centre of the ring. At Sek Yuan, stir fried chicken with generous amount of capsicum, onions and cashew nut were placed in the centre. This more like eating a vegetarian dish as the chicken chunks was really little.
and last but not least the Fried Fish Head in Kam Heong Style. It's finger licking good…Thomas said it's tad bit salty especially when he sucks the fish head…. I love the soften skin of the fish head that pair with the crispy dried shrimp just delicious.
Fried Fish Head in Kam Heong Style
It's rather interesting to see the rice serve in a metal bowl…Do you know they actually steam the rice instead of cook it in a rice cooker?? Well we have to transfer the rice from the metal bowl to our plastic bowl or plate. Honestly the portion of the rice is too huge…Can be share with another person (woman).
When we finish our meal we were then served with these checked blue towel. I find it quite cute as compare to the usual plain white towel. I used to use this towel when I am still a kid..
Our total damage for the night is RM 62 which is so worth it..As each dish portion is pretty big and we barely could finish.
Sek Yuen
No. 313-1 & 315,
Jalan Pudu,
55100 Kuala Lumpur
Tel: 03-9222 9457, 9222 9457
(Closed on Monday)
Right after that, I saw Jenny post that Watson having buy one free one on Maybeline Product I couldn't resist I told darling I want to go shopping in Pavilion. So after I had enough 'Window Shopping' we decided to try out Hui Lau Shan mango dessert. Heard many good review on Hui Lau Shan.
We love the nice red sofa by the edge of the glass barrier which see Pavilion Centre Court clearly. Indeed a very nice spot to sit and indulge in a bowl of cold mango indulgence.
We ordered Mango Feast, RM12. 90 which come with three mini bowl of mango goodness.
The mango with sweetened ball was good but not as good as the other two.. The cotton like glutinous ball pretty much tasteless but it gives a good chew though…The mango puree are only with hint of sweetnesss which is good to go along with the glutinous ball.. The mango cube was nicely ripe not too sweet nor sour.. Such a great combination.
The middle ones were the one with best presentation. The milky mango sherbet and the fresh white coconut slices along with the mango cubes are such a great combination. I like that its not too sweet and the mango cube size just nice to bite. We just couldn't have enough…
The one on the right side on the bottom picture look like a wafer ice cream.. But in real it's a savoury sweet cream base with crushed nut and hard jelly like mango bite… Omg every spoon is so smooth and filled with mango goodness.. Its so yummy….
They have more mango dessert on their menu and I am sure I will return for more!!!!!!
Hui Lau Shan (許留山)
Lot 6.43.00 (Same floor with Tokyo Street, at centre court quite near to Bens)
Pavilion Kuala Lumpur
168, Jalan Bukit Bintang,
55100 Kuala Lumpur.
Contact: 603-21103313
Then we continue for a little more shopping and that is when I get a super good deals at Sephora!! I was the last customer of night…
**Check out the Awesome deals at Sephora!! Must not missed this deal!!
Well I sure had a great week last weekend!! What about yours?? Tell me about it!
You May Also Like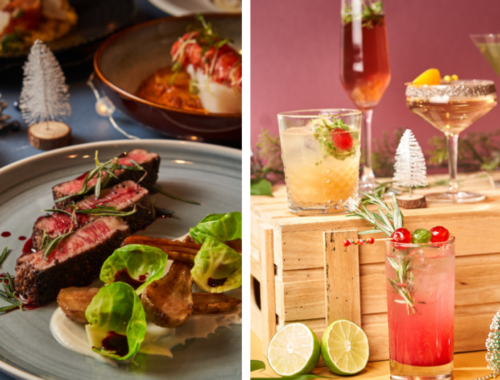 December 21, 2021
March 21, 2018